Smart task management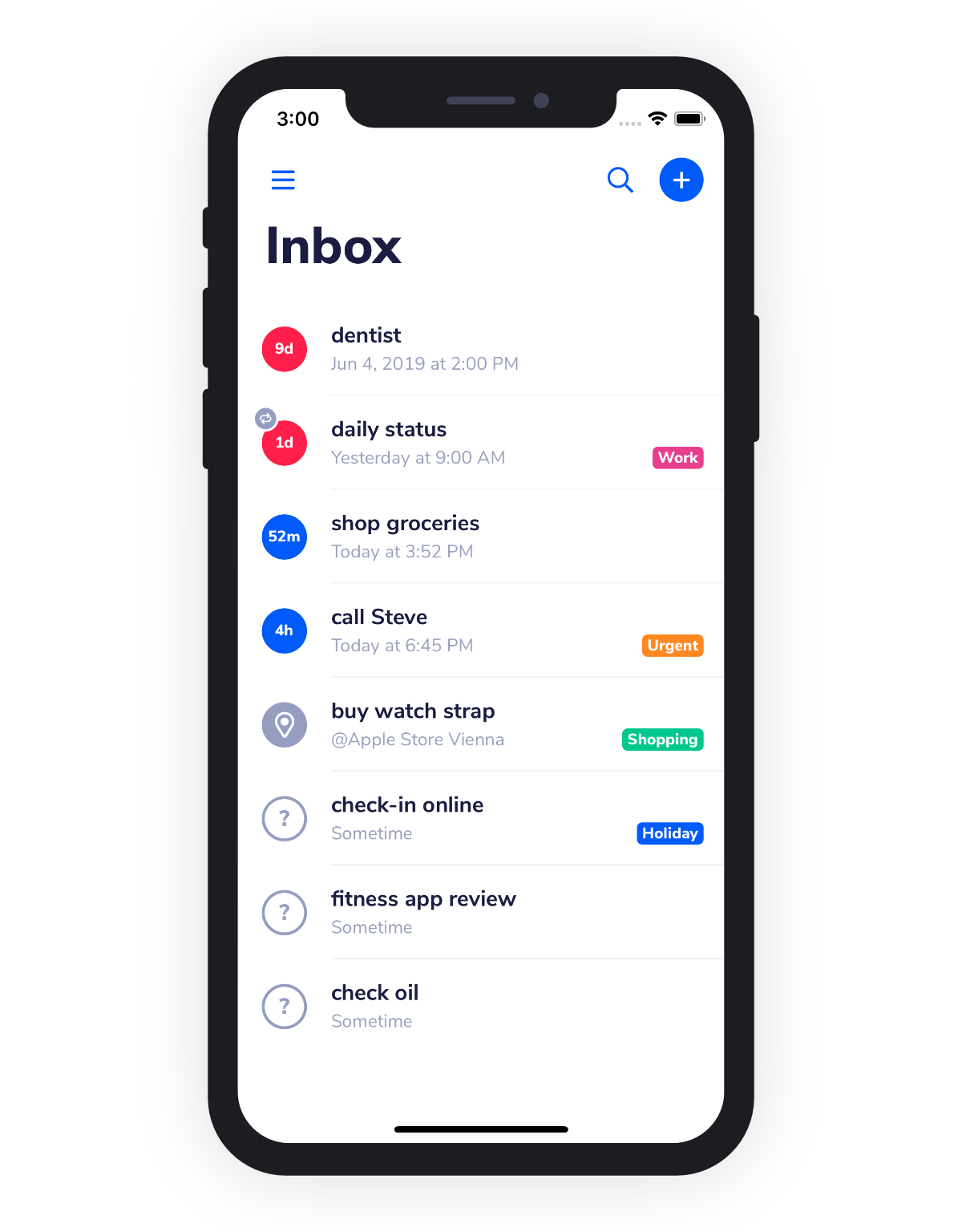 Smart task management
Helps you get your tasks done. On mobile, desktop or web. Taskio is everytime with you and ready to boost your productivity.
Get started - It's FREE
Helps you

Taskio helps you with your everyday tasks.
On mobile, desktop or web, it has the right set of features you'll need.

Reminders

Recurrence

Tags

Subtasks

Location Reminders

Themes

Quick reminder or custom date.

Every day, Weekly, Monday to Friday and even more.

Organize your tasks into projects and find them even easier.

Split your tasks into fine grained subtasks.

Get reminded at right place.

Dark mode and 10+ different theme colors.
Powerfull Premium features
Taskio Premium has all the tools that you need to become a get-things-done guru. Beatifully designed with productivity in mind.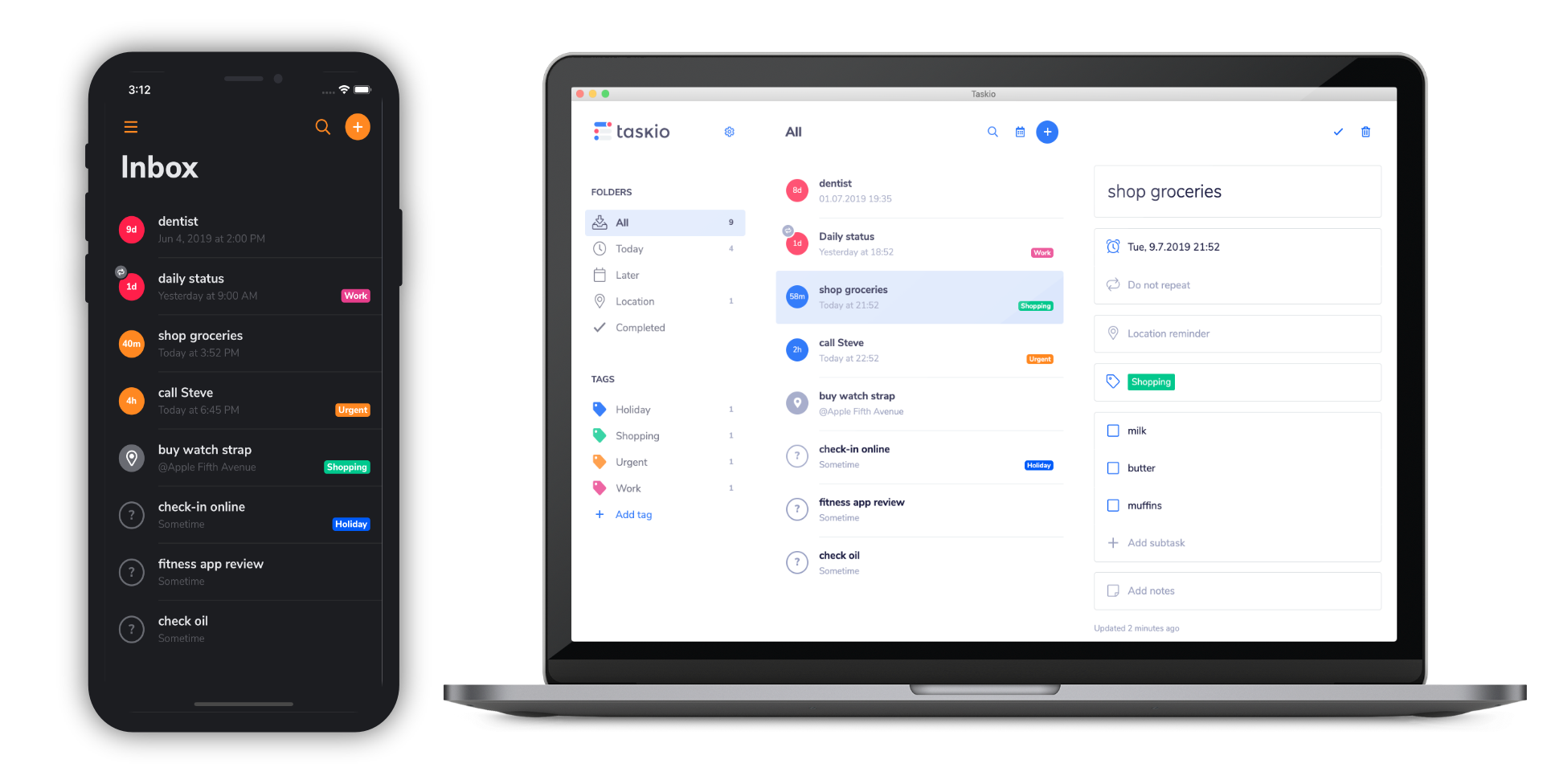 This app simple FLOWS! I use it daily for my tasks, and encourage my team to use it too!
davidhooperoz
I have been a user of this app since it first launched and have always loved it for its simplicity and layout.
$EVERE
Very useful and well designed app
Kart1290
I have a slight obsession with finding and trying all to do apps available and this had proven to be perfect.
Ngauge357
Great reminder app
moncmon
I have downloaded dozens of task apps. I will stick with this one!!
seilsel